Welcome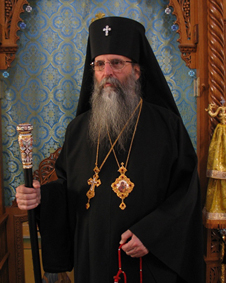 May God's blessing be upon you.
I should like to welcome one and all to "TrueOrthodoxy.Info", the new treasure house containing the precious pearls of Orthodox teachings. This web site has been created for faithful Orthodox Christians and for all who wish to be instructed in the perfect and holy Faith of the Orthodox Church.
Although there are already many sources of information concerning Orthodoxy on the internet, this web site has been fashioned specifically to avoid the many pitfalls that one may encounter when exposed to corrupted information presented by heretical or schismatic sources. Drawing directly from the pure waters of the Apostolic and Patristic teachings, the material set forth herein is an invaluable library of information that is doctrinally pure.
For the person who wishes to be catechized in the Orthodox Faith, the first section consisting of catechetical material is sufficient to be initiated into Orthodoxy. If anyone wishes to learn more about the many facets of true religion, the inquirer may delve further into this treasury of divine knowledge, into its numerous lives of saints, patristic homilies and spiritual discourses, and Church histories, as well as a wealth of apologetical and polemical material, all of which explain the firm basis for Orthodox belief and its correctness.
In Christ, the Word and Wisdom of God,
Archbishop Gregory
---
Archbishop Gregory
Dormition Skete
P.O. Box 3177
Buena Vista, CO 81211-3177
USA
Copyright 2005
All rights reserved.